Dataprise at 20: Looking Back, Looking Forward

In March of 1995, I embarked on a journey to create a new IT services company that would help businesses stay connected, work more efficiently and grow through the use of new technologies. At the time, Microsoft Windows 95 was set to hit the market and many of my friends and colleagues had the same question, "How can I leverage emerging technologies like the internet, email, document management and so much more to help my business grow?" The answer to me was simple: find the right technology professionals to partner with you to understand and leverage these technologies efficiently and affordably, and together, we would help businesses reach their potential to become unstoppable!
In the twenty years since we began providing our unique brand of personalized IT expertise to our first client, Dataprise has been fortunate enough to grow and flourish through the technology revolution. We never thought when we opened the doors on March 13th, 1995 we would one day become the 15th largest IT managed service provider in the nation*. Today, we service almost 1,000 businesses of all shapes and sizes and in almost every industry with over 200+ certified technical professionals and a world-class customer service and support team. We got here the same way we started: by putting a focus on service, leveraging long-standing strategic relationships with the world's most trusted technology partners like Microsoft, Dell, and Cisco, and never shying away with jumping head-first in to the future of technology.
That takes us to today. We celebrate Dataprise's 20th anniversary through a series of exciting announcements focused on continued growth, furthering our customer experience, and positioning Dataprise to continue to grow with you over the next two decades.


A New Corporate Office and Technology Center
We've marked our 20th anniversary in style with a move to a brand new, state-of-the art, 25,000 square foot Corporate Office and Technology Center along the I-270 Technology Corridor in Rockville, MD. This new facility is more than shiny new finishes and blinking lights, its a commitment to the growth of Dataprise and a better capability to serve you. Our new headquarters includes an extensive 24x7 Service Desk with the ability to expand even further as we grow, a state of the art private cloud data center, shared meeting spaces for customer events like our upcoming monthly "Ask the vCIO" Lunch and Learn series plus so much more. We'd love to set up a time to have you come check out our new space very soon!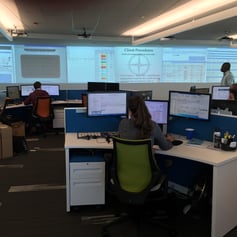 A Brand New Look
Coinciding with our 20th Anniversary, we have adopted a new look and feel for the Dataprise brand. The new look is meant to convey a message of growth, acceleration and unlimited potential. If you look closely at the new Dataprise blue icon, you will see that it is both the letters DP and the infinity symbol. This was intentional and a big part of our story moving forward. Stay tuned for more on our newly refreshed brand. We'd love to know what you think.

The Next Generation at Dataprise
In the last few years, we've brought together some of the best minds in the industry including IT consultants, security experts, vCIOs, telephony specialists and data analysts. All in one place, here for the long haul. We're proud of our accomplishments over twenty years. But what does this mean for you? Simply put our success allows us to continue to expand, add new services, and continue to stay at the forefront of technology trends. All with our clients in mind.
I want to thank you for your continued support and partnership. We've been lucky to grow and thrive over the last two decades, and we couldn't have done that without you.



With gratitude,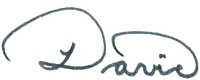 David E. Eisner
Chief Executive Officer
*As ranked by MSPMentor, a nationally recognized Managed Services News & Information resource