Build Your 2016 IT Budget

With the year beginning to wind down, it's time to start laying the foundation for 2016, which includes organizing and planning your budgets. But have you thought about building your IT budget?
Boston Consulting Group reported that the top 25% of small- and medium-sized companies that intensively adopt mobile technologies see their revenues grow up to two times faster than their peers. IT can drive revenue and success for your business, but in order to invest in IT and the newest trends, you need to have in place a comprehensive and flexible budget.
Your IT budget is one of the most important building blocks for the year ahead. By creating a budget, you can strategize your IT business plan and establish initiatives to advance your business that give you a competitive advantage. But where do you begin? Check out these tips to discover how you can start planning your 2016 IT budget:
Involve Business Stakeholders
With the capabilities of today's technical world, every budget has become an IT budget. IT is no longer one-dimensional, and can be a solution for department pain points across your business as well as an improvement for operational excellence. The first step to optimizing your budget is to enlist both executive management and IT thought-leaders in the decision-making process.
Align the IT Budget with Your Business Goals
IT is integrated within all facets of business, and your IT budget should be in line with your business goals. IT budgets that are aligned with strategic business initiatives provide more value, and drive revenue for your company. By utilizing the capabilities of IT to support business objectives, you turn IT into a profit center rather than a cost center.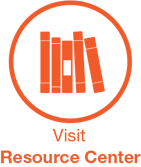 Develop a Baseline Budget
By developing a baseline, you establish a starting point for your IT budget. How much was spent on cloud storage last year? Did you need repeated visits from an on-site technician? By examining the cost of IT in previous years, you create a model of your budget for the upcoming year and for years to come. The baseline budget should also break down capital expenditures (CAPEX) and operational expenditures (OPEX).
Plan for the Future
When crafting your IT budget, it's essential to take a proactive approach and forecast for the future. It's no longer a matter of "if" IT support will be needed, but a matter of when and how much it will cost your business should a system fail. Additionally, when creating your budget you need to take into account items such as critical hardware and software updates, warranties and renewals, expected employee growth, and upcoming trends that could impact your industry (e.g., mobilization). It's important to set the scope for each line item of the IT budget and ensure all costs are covered so you can strategize accordingly.
Proper budget planning is the foundation on which you can optimize IT and its capabilities for your business. Need some help tackling your IT budget? Check out these resources to help with your IT budgeting decisions, and feel free to contact us for further assistance.
About the Author:

Tim Foley is Dataprise's Senior Manager of Managed Solutions and Strategic Consulting.