Cybersecurity and Hybrid Workforce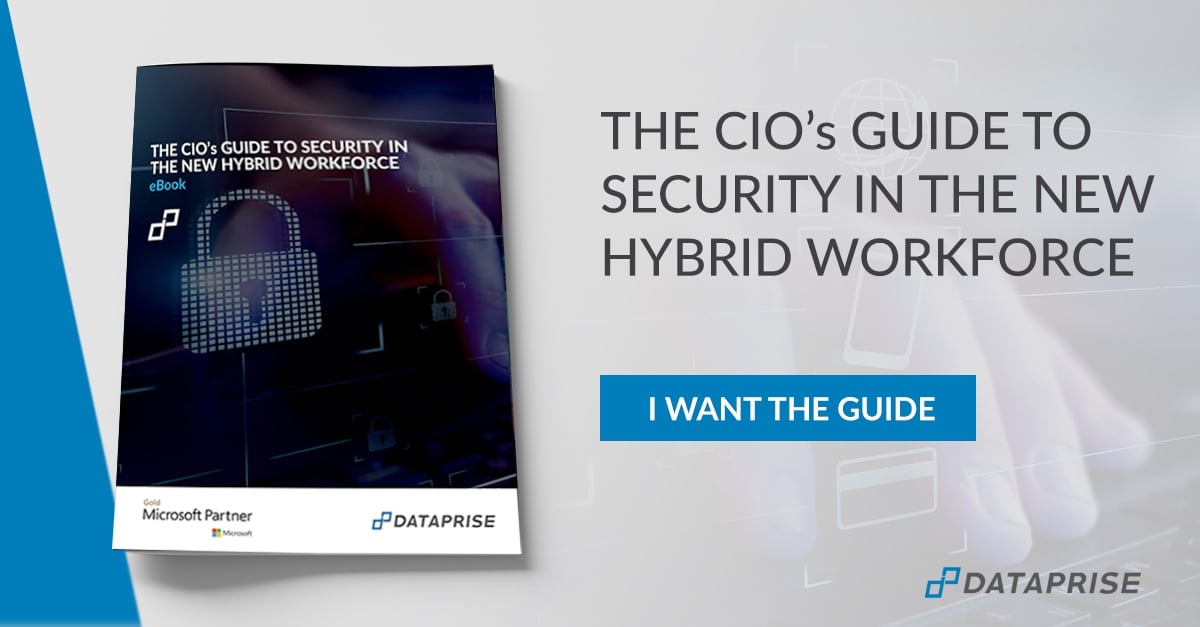 The old way of working is gone forever. Are you ready for the next phase?
Today, 73% of workers want flexible remote options to continue, but at the same time, 67% of employees want more in-person work or collaboration in the post-pandemic world. Download the CIO's Guide to Security in the New Hybrid Workforce to read tips for the future. Topics include:
Security in a Hybrid Workplace

Cybersecurity Challenges in a Hybrid Workforce

and more!
What's changed in Cybersecurity?
Security in a Hybrid Workplace
Cybercriminals are increasingly focused on remote workers, taking advantage of the lack of security on individual devices and home networks. According to a report by Microsoft, 73% of CISOs said they had encountered data leaks in the last 12 months and planned to spend more on insider risk technology due to the pandemic.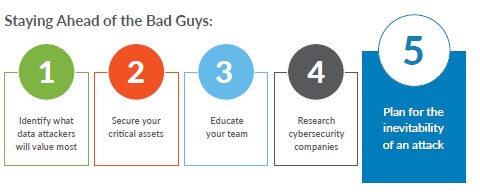 Cybersecurity Challenges in a Hybrid Workplace
If your company plans to shift to either a fully remote or hybrid workplace model, you should first consider the
following six most critical cybersecurity challenges:
Security Budgets

BYOD Popularity

Technology Changes

Sophisticated Phishing

Zero Trust

New, Untested Technologies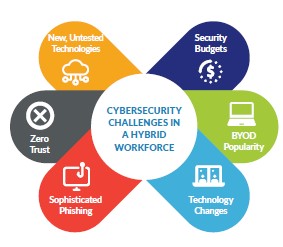 A Message to Security Teams
Cybersecurity is more important than ever before. With the radical changes that have taken place in the last year, companies simply cannot afford to keep doing the same things they were a year or two ago. It's critical for security teams to push their leadership to prioritize security. Ensure they are fully aware of the risks and what is at stake, and do everything you can to secure the necessary support and funding to keep your company safe in 2021 and beyond.