Getting Started with Zero Trust
Implementation Considerations
"Never trust; always verify."
This is the philosophy of the Zero Trust security model. Although the conversation around Zero Trust has become more commonplace since the beginning of the pandemic, there is still confusion around what it is and how an organization can implement it.
More than 80% of all cyberattacks involve credentials use or misuse in the network. Building and implementing a Zero Trust Network Architecture (ZTNA) helps prevent cyberattacks in hybrid workplaces where employees are no longer confined to their organization's internal network. However, its success is dependent on consistent monitoring, adapting, and remediating.
Join Dataprise experts for an insightful dialogue around Zero Trust implementation considerations, including:
What Zero Trust is and is not

The benefits of ZTNA

ZTNA from both a security and an infrastructure perspective

Challenges and caveats around usability and performance

Understanding and overcoming the trade-offs, and more.
Stephen "Jones" Jones
VP, Cybersecurity Services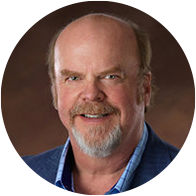 Jeff Averbeck
VP, Cloud Services