The Credit Union IT Leader's Ultimate Guide to Outsourcing IT
Use the facts to discover the perfect IT support model for your Credit Union, so you can focus on the work that impacts your members and drives competitive innovation.
Your answer to "Should we outsource our IT or not?"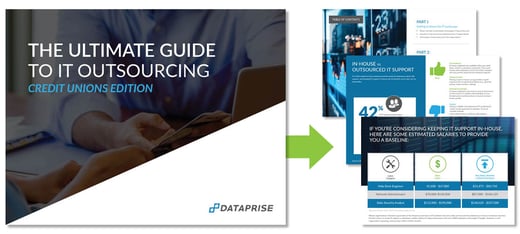 This question can change the course of not only your credit union's IT infrastructure, but also its success. If you have researched whether to implement an in-house, outsourced, or hybrid IT support model, you may have found confusing and often contradictory information.
To help you save time and make a more informed decision, we have compiled "The Ultimate Guide to IT Outsourcing for Credit Unions" to help you make an informed decision regarding the future of your credit union's technology.
This guide provides you with:
Insight into the role of IT in the success of credit unions
Questions to ask yourself to understand your IT environment and needs
The pros and cons of in-house and outsourced IT support
Questions to ask a potential Managed Service Provider (MSP)
Common types of IT support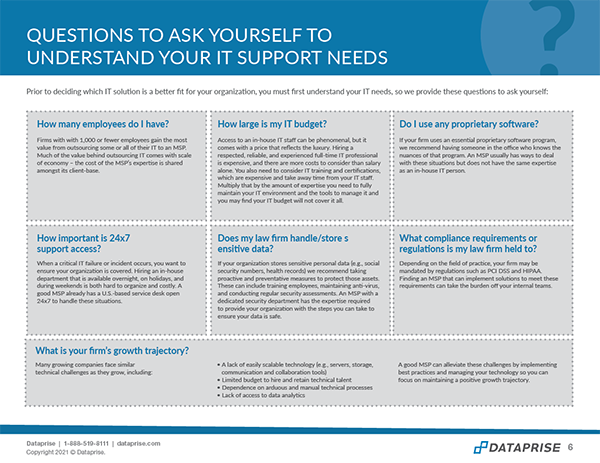 Understand the answers to the crucial questions you have about the full scope of your IT needs.
Get a comprehensive explanation of the pros and cons of in-house support and outsourced support with the latest statistics to help your credit union make an informed decision.
An in-depth description of the outsourcing models your credit union can utilize, along with a guide to determine whether an outsourcing partner is the best fit for your organization.
Fast Facts for Your Credit Union
70% of financial firms have experienced a cybersecurity incident within the past year.